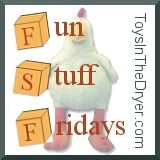 Do you have books sitting on your shelf getting dusty and rarely being browsed?
I am the thrift store queen.
One of my favorite things to bring home from the thrift store or garage sale is books. I love colorful illustrations from vintage pages.
But my kids rarely if ever read the old books that I bring home.
So when I was cleaning out and sorting bookshelves I was left with a stack of really great, informative books. I didn't want to just get rid of them! Their fate would have them end up back in the poor thrift store!
I decided to figure out a way to make the information in these old books new and exciting for my kids.
I immediately knew what I wanted to save from these books. The illustrations are what had drawn me in originally, and that is what I knew would gain the interest of my kids. So I decided to dissect the books and get all the best images out of them.
These books were all from the 50's-70's, so they were showing wear and pages were falling out. If you feel bad about defacing a book- just remember that you are putting the visuals to good use! Or start with a magazine or two.
What is strewing?
The term strewing was coined by Sandra Dodd in reference to making interesting things available to children- to expose them to new and wonderful things.
I decided to call the cards we made "strewing cards" because the girls can take them on car rides, I can leave them in the bathroom, and they can fit easily in my purse.
You can make cards for every interest and subject you could possible imagine- and by doing so "strew" new ideas.
How to make the cards
Items you will need:
Lots of cut out images and diagrams
Scissors, paper cutter, paper hole punch, glue stick
Roll of clear Contact paper
Construction paper or scrapbook paper
Binder rings or keychain rings
Step 1 – Cut out your images and squares
First you are going to cut out the images from your book or magazine that you want to use.
A good idea is to collect images over time and organize them into categories or in some sort of order for your cards.  We decided to make our first set of cards about reptiles and amphibians.
For your cards- you want to cut your scrapbook paper into rectangles or squares.  Squares work better because you can't confuse which way to glue your pictures on.
For 12×12 scrapbook paper- you can cut 6-inch cards
For 8 1/2×11 regular paper- you can cut 4-inch cards
Step 2- Glue on images and cover cards
Just a dab of glue on each picture will work.  You want just enough to hold them in place while you cover the cards with the Contact paper.
Use your fingers or a straight edge and smooth the Contact paper over your card.  If you screw up- slowly peel it off and try again.
You can cut your clear Contact paper to the exact size of your squares and not have to worry about overlap.  We chose to allow some overlap in order to protect the edges and make the cards a little more sturdy.
If you have overlap– just cut out the corners in order to fold the edges over.  Like this:
Step 3- Putting them together
After you have all your cards covered you need to punch a hole in the corner of each one.
Make sure to get all the holes in the same place or you will have a wonky stack of cards!  You can do this by holding an already punched card on top of the next and punching through its hole.
To hold them all together, you can buy fancy "binder rings" that snap open and close.  Or, you can just use a keychain ring.  Carefully thread the card corners through.  The trick is to keep them flat– flush with the ring- and make sure they face forwards when you thread them.
And VOILA!  You have a set of strewing cards that takes up way less space and can be stored almost anywhere!
These would be fun on trips- you could make a set of cards themed around where you are going!
I plan to make more cool stuff with this roll of Contact paper.  We have already made an erasable grip map for gaming purposes.